~~

~~
The Simple Site

Home | Page 2 | About | Contact | sitemap
Mamma mia !
I Love Pizza !
Fuggetaboutit !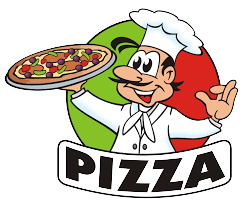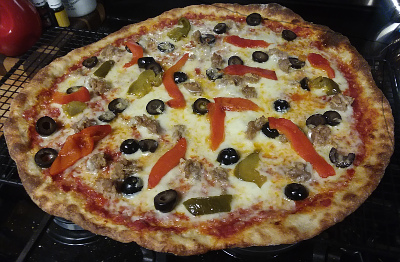 I Make Pizza
I make pizza about once a week here at home and I am always experimenting with different crusts and sauces.
I plan to add much more to this page and I also hope to hear from some of you with your sauce and dough recipes or anything on the subject of pizza. Email your ideas
This is a recipe only and not a complete lesson on how to make and handle dough but I plan on doing a complete article on dough making in the near future.

This is my favorite dough recipe.

This recipe works well for a New York style pizza and I also use it for a cast iron pan pizza.

It makes a world of difference in browning and flavor to divide this in two separate containers
and leave it in the refrigerator for at least 24 hours and up to 48 hours before using it.

One batch of dough, (two 20 oz. dough balls), makes two 16" pizzas.

Bakers percentages (By weight)
Flour-- 25.9 oz
Water-- 13.8 oz for a 53.5% hydration
Active dry yeast -- 1/4 oz
Salt-- one and one half tsp
Brown sugar-- two Tbsp
Olive oil-- one tbsp

If you dont have scales use this.
Flour-- six cups
Water-- 14 oz
Active dry yeast-- 1/4 oz which is usually one packet or about 2 and 1/4 tsp
Salt-- one and one half tsp
Brown sugar-- two Tbsp
Olive oil-- one tbsp

Printable version here.
Here is a pretty decent pizza sauce recipe
No Cook Pizza Sauce

28 oz can whole tomatoes
1 small can tomato paste
1 to 2 cloves garlic, finely minced
1 Tbsp olive oil
1 Tbsp brown sugar
1 tsp garlic powder
1 tsp onion powder
1 Tbsp dried oregano
1 tsp dried basil
1/4 tsp salt
1/4 tsp black pepper

You can play around with the salt,sugar and pepper but start small, taste and add as needed.

Crush the tomatoes by hand or in a blender/food processor.
Stir in all the rest of the ingredients and thats about it.
Use right away or put in a jar or covered container in the refrigerator and it gets even better in a few hours or over night.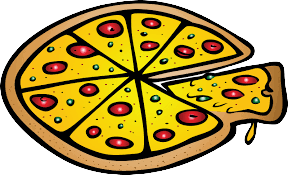 Mexican Pizza

Pizza crust recipe of your choice
3/4 cup refried beans
1/2 cup pizza sauce
1 lb. hamburger
1 pkg taco seasoning
4-5 green onions chopped
2 roma tomatoes chopped
1/2 lb monterey jack cheese

Brown hamburger and drain fat. Add taco seasoning and 3/4 cup
water and bring to a boil. Reduce heat and simmer for 5 minutes.

Place pizza crust on ungreased cookie sheet or pizza pan. Spread
a thin layer of refried beans on the crust followed by a thin layer
of pizza sauce.

Add a layer of seasoned beef followed by the green onions and then
the cheese. The tomatoes can be added before or after baking,
depending on your preference.

Bake at 450 for 12-15 minutes. Slice and enjoy!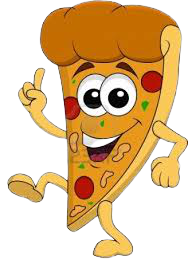 My buttons if you care to link me. Please host on your own server.





If you link me up let me know so that I can do the same for you.
Copyright © 2021 (The Simple Site) All rights reserved.